Shooting "Boot" Camp
Coach Teachout is pleased to offer the opportunity to attend his Shooting "Boot" Camp at Bell MS in Chappaqua the week of Aug 12-16.
This camp translates into scoring the ball. If you can shoot there is always a spot for you on the court. Coach Teachout was a high level High School player out of Cleveland who poured in the points earning him a D1 scholarship to Duquesne University. He learned from some of the best including a full summer of travel with former Timberwolves head coach and GM Flip Saunders.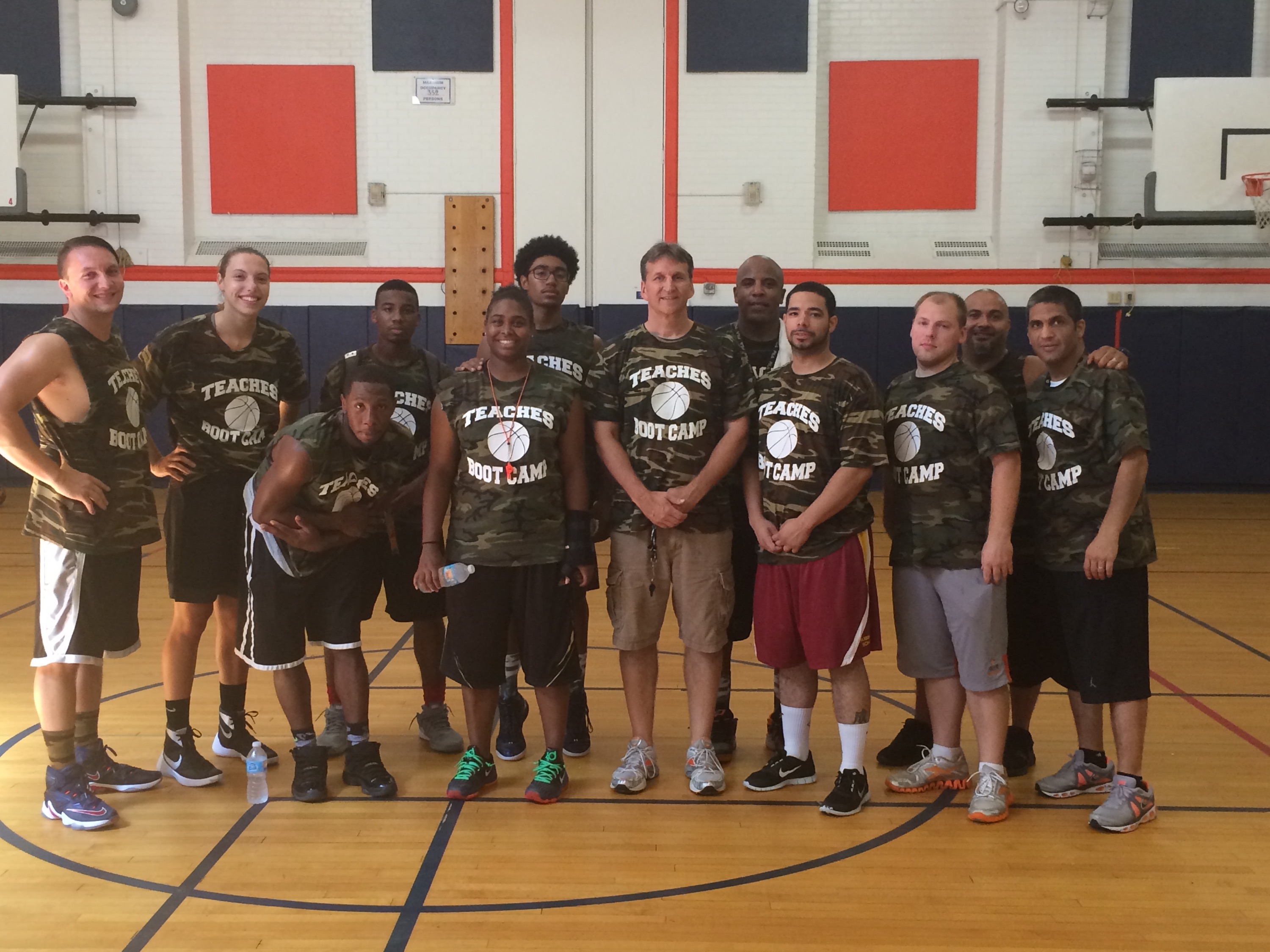 | | | | | | | | |
| --- | --- | --- | --- | --- | --- | --- | --- |
| Town | Dates | Location | Ages | Times | Item No | Retail Price | View Cart |
| Shooting "Boot" Camp | Aug. 12-16 | Bell M.S. | 7-16 | 9:00-2:30 | SC-Boot19 | $375.00 | Register |
This led to post college NBA tryouts. With this vast combination of knowledge and skill Coach Teachout trained many high level players that went on to successful basketball careers. Some notables: ...
Two time NBA All-Star David Lee ...
Jonathan Mitchell W. County Player of the Year and NY State POY. U. Florida, Rutgers ...
Chris Lowe--UMass ...
Mike Coburn-- W. County Player of the Year, Rutgers ...
Kevin Jones-- W. County Player of the Year. WVU, Cleve. Cavs ...
Sherrod Wright--W. County Player of the Year . George Mason U. ...
Jabarie Hinds--Two time W. County Player of the Year. WVU, UMass. ...
Isaiah Cousins-- W. County Player of the Year. Oklahoma U.
This camp will feature drills used to train the mentioned players and many more. Shot focus is the name of the game this week. Off the dribble, Off the pick, Off the drive, Off the pass, mid range pull-ups, game speed layups, foul shooting etc. Be the "scorer".
We will work on your weaknesses as well. Additional camp features will be daily giveaways from our sponsors, NBA player and team goodies. Lots of competitions, contests and prizes.
We hope you can make it to this great week of Shooting!
CAUTION: This camp may improve your jump shot.