Presidents Week Camps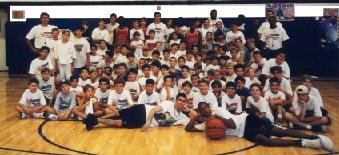 The following listed programs are for boys and girls grades K-6. Check your town and listing to see which is applicable. For players in K-2, smaller balls and lower baskets are provided for confidence building. All programs focus on the fundamentals of basketball as well as participation. Every participant receives a Teaches basketball, Teaches bag, and T-shirt. "Fun" is the name of the game. We hope to see you on the hardwood this winter.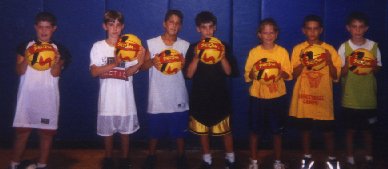 Teaches Basketball Camps now accepts camp sign-ups by credit card, just click the "Register" links next to each camp listed below. Before you complete your payment, you will be required to complete an enrollment form, including emergency contact information. After completing this form, click "Add to Cart", where you will have the option to checkout and pay, add additional camps to cart, or update the current contents in your cart.
If you would like to sign-up by personal check or postal money order, just click the "Sign-Up Sheet" button below, to download the form, and follow the instructions.
If you have any questions please email teaches100@aol.com.